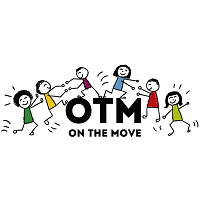 'On the Move', it's an exciting and ambitious project for 2016–2018 which will cover everything from dealing with visa obstacles to raising awareness of the challenges facing young refugees and migrants and better including them in our organisations. The project will tackle many issues around mobility, all of which are relevant to young people living in a globalised world and who do not want to be stopped by borders!
The partner organisations for the project come from Africa, Latin America and Europe. They are:
Africa: Youth Advocates Ghana, Pionniers du Mali, Pionniers du Senegal, OGCEYOD and ASYOUSED (Cameroon)
Latin America: Nueva Generación (Bolivia), Mirim Brasil, MILAVF (Nicaragua) and Los Cachorros (Peru)
Europe: Esplac (Catalunya), Kinderfreunde/Rote Falken (Austria), Woodcraft Folk (UK) and SJD Die Falken (Germany)
The project was kicked off during the IFM Camp 2016. And then it consists of 3 expert meetings, 2 on line courses and 2 regional meetings:
Expert meetings: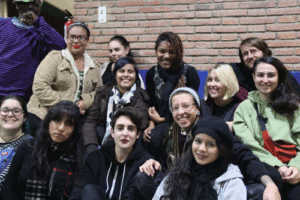 Migration and refugees – Barcelona (Catalonia), October 2016
Visas – Recife (Brazil), February 2017
Regional Youth Work – Vienna (Austria), June 2017
In this meeting one representative from each partner organisation will join together to discuss about the topic and see how it affects our organisations and how we can do a better job. From two of this meetings an on-line course will come out.
On-line courses:
Migration and refugees – Begining/middle of 2017
Regional Youth Work – End of 2017
They will be developed in the fisrt and last expert meetings to be taken on-line and multiply what has been talked about in the meetings.
Regional meetings:
Africa – Dakar, November 2017
Latin America – Lima, January 2018
The idea of this meetings is to work as kick off for this two networks to work close together inside IFM-SEI.