I Act international action day planning meeting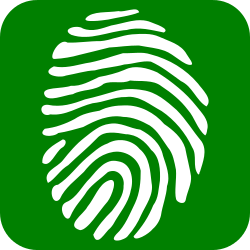 Eight committed members of the I Act project came together for three days in Tbilisi to prepare the upcoming I Act international action day taking place on 25 November. A key part of the 'I Act' for the prevention of sexual violence project, the members prepared the soon-to-be-released activity pack, prepared communications and strategies around the action day, designed publicity materials and updated the I Act online hub. The exciting new resources will be sent to all member organisations at the start of November! The project is in partnership with the European Youth Foundation. You can find out more about the project here.
Community, Care and Capitalism - Who cares?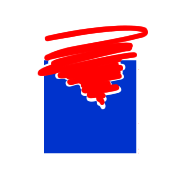 The seminar 'Community, Care and Capitalism - Who cares?' brought together 20 members of IFM-SEI and YES/IUSY at the Kurt Löwenstein Education Centre, near Berlin. In the seminar, participants explored feminist theories and critiques of capitalism of care and health and developed ideas of how to respond to capitalist gender division of labour and how to build communities that take care of each other.The seminar explored why is it especially women and migrants taking care of others without being appropriately recognised for it, and what our capitalist society does with people who are stigmatized as non-functional (e.g. suffering from mental health issues).
International Summerschool 2017
The International Summerschool 'Acting for Peace - Overcoming Violence' brought together around 50 IFM-SEI and YES/IUSY members to explore what is going on in and around Europe with regards to conflict and peace. Members aged 18-30 came together in late August at the Kurt Löwenstein Education Centre near Berlin. Participants discussed the reasons for violent conflicts and wars, explored what neo-colonialism has to do with conflict, and how societies can find a way out of conflict and recreate a democratic social order. They also discussed what the concept of peace means to us and what is our role as young European activists in the consolidation of peace.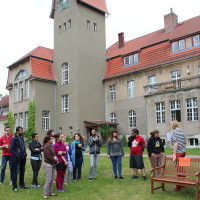 IFM-SEI Presidium August 2017
Framfylkingen, our member organisation from Norway, kindly hosted the third face-to-face Presidium meeting of 2017 at the Sørmarka Conference Centre, home of the Trade Unions in Norway, and on the island of Utøya. The Presidium meeting took place shortly before the Willy Brandt Conference. The Presidium discussed a range of topics including an IFM-SEI children's rights consultation, communications plan, finances and membership fees, enacting the Code of Conduct and upcoming statutory meetings. Presidium also undertook the one-year review of the strategic work plan 2016-19.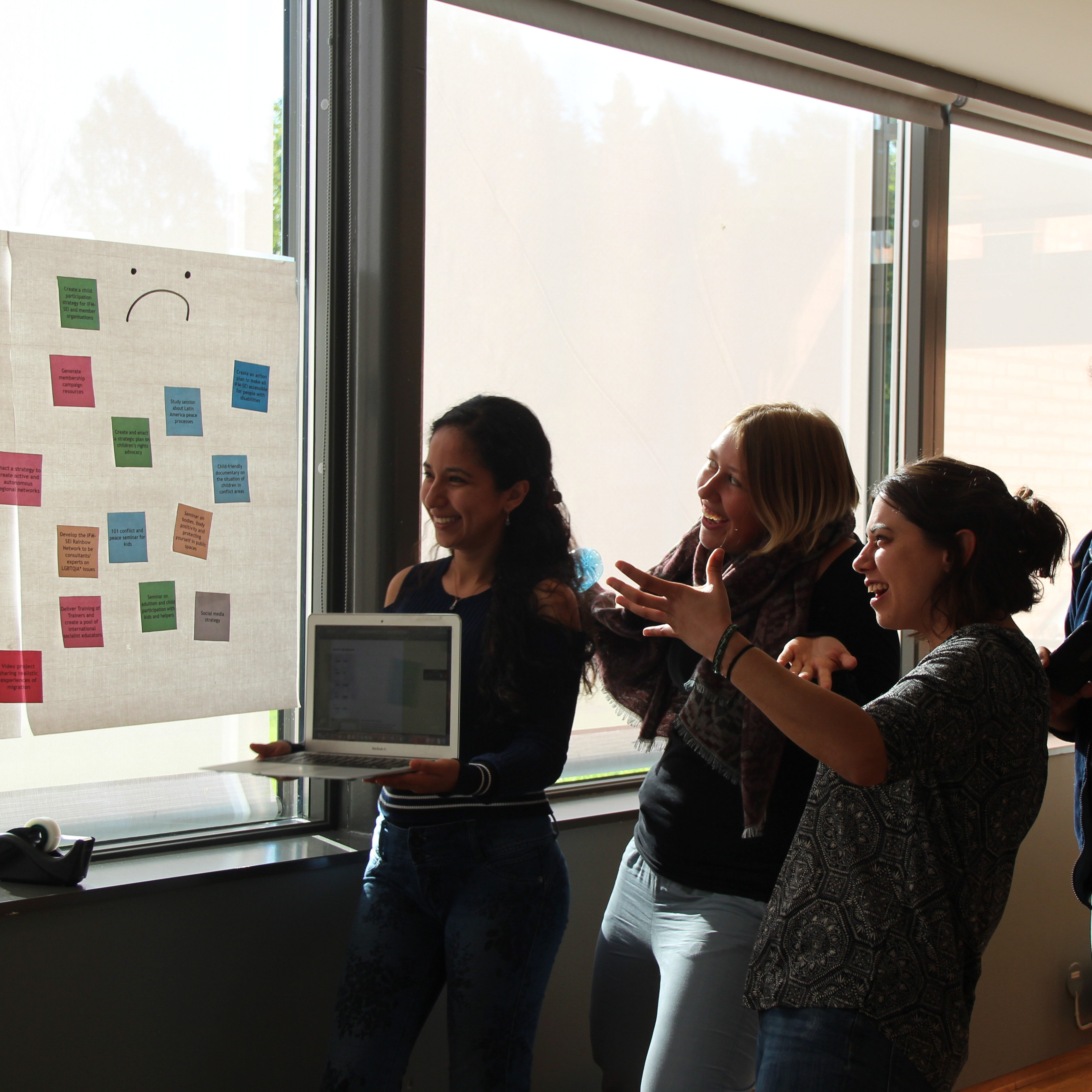 Willy Brandt Conference - Youth Against Extremism
On 1-3 September, over 100 participants from 22 countries came together from all world regions to take part in a conference on extremism at Utøya. The Willy Brandt Conference - Youth AgainstExtremism built awareness around the topic of right-wing extremism, with participants taking part in workshops, receiving lectures from experts on the topic and having the chance to reflect of the horrific attack of 22 July 2010 on the island of Utøya. Participants also visited the 22 July memorial centre and visited the Nobel Peace Prize Center in Oslo.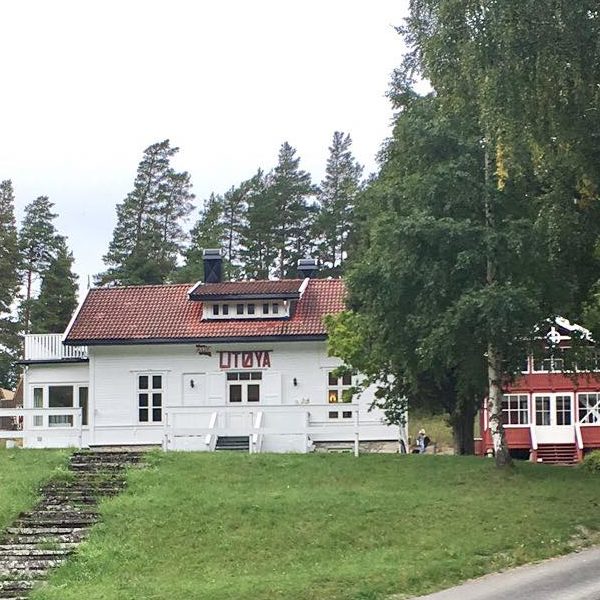 Döbriach International Camp 2017
Rote Falken Kinderfreunde Austria invited groups from IFM-SEI to their amazing campsite in the south of Austria to create the Children's Republic of Döbriach. It was a big, colourful and lively international Camp 2017 where families, kids, as well as young people up to the age of 16 and their leaders met to spend two awesome weeks together. Take a look at their Facebook page to see some photos.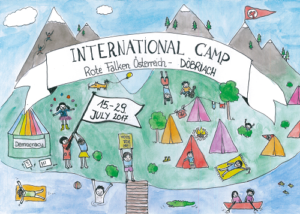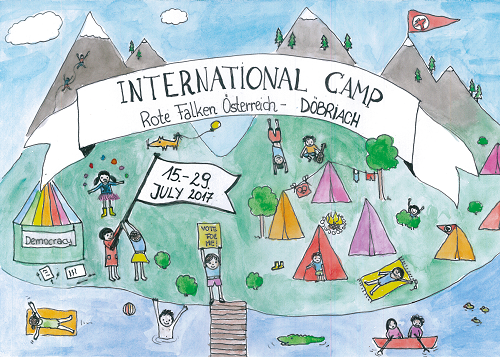 International Committee 2017
The International Committee is the second-highest decision-making body of IFM-SEI - We came together at the Slovenian coast, with our hosts the Slovenian Falcons, to discuss resolutions, find out what the leadership has been doing in the last year, take part in workshops and plan the future of our movement. And of course there was plenty of time for the organisations to present your projects and developments and to network with the other delegates. Read here the article about the new MOs.

On the Move seminar III - regional youth work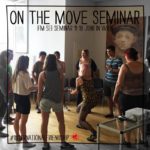 Participants from Africa, Latin America and Europe came together in the beautiful city of Vienna in June to explore the topic of regional youth work, in relation tot he topic of flight and migration. We explored regional youth work as a whole, covering everything from grants and fundraising to the theory and practice of intercultural learning. The participants developed an online e-learning course during the week, due to be launched in September 2017 so IFM-SEI organisations can engage with topic no matter where they're situated in the world!
Queer Easter 2017: queering pop culture and education
Members from IFM-SEI, YES and IUSY came together a week for the biggest socialist, educational LGBTQI event in Europe! The programme looked at all aspects of sexuality and gender experience and theory, with special attention on the effects of pop culture on queer subculture and vice versa. Participants tackled questions such as how does queer subculture criticise pop culture while relabelling it as their own? It was a week to remember for the 80 young people who spent the week debating, discussing, creating and having fun!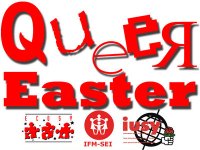 The Faucons Rouges' Activity Weekend 2017 in Namur
Over 100 young people from across Wallonia took over the city of Namur for their activity weekend in May. International guests also joined them for this fun-filled programme. Being based at the YHA adjacent to the river, participants had the opportunity to take part in everything from water sports and cycle trips, to games and activities in the citadel and work out puzzles while running around the city. The first day was designed for older teenagers and the second day for 12-13 year olds. Great fun was had by all and we can't wait for next year!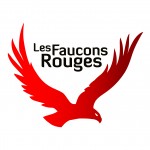 Training of Trainers for the prevention of sexual violence
Participants from 8 European organisations took part in an intensive and challenging Training of Trainers on the prevention of sexual violence as part of our I Act project in Darsham, UK, in May. A new generation of multipliers on the topic were nurtured through a programme covering topics such as recognising patterns of sexual violence, thinking about how to identify sexual violence, analysing power structures in relation to sexual violence and coming up with methods about how to put the bystander model into practice. We acted! Will you?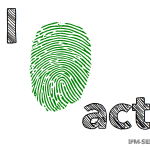 On the Move seminar II - exploring visas
For a week participants from 10 memeber organisations from Africa, Latin America and Europe met in Recife, Brazil, to talk about visas and how they affect us as internationalist youth movements, as part of the project On the Move. During the week a common understanding about visas was developed, we explored why some people are structurally discriminated by the visa system and we looked at global migration patterns. A new visa website is being developed by the participants - watch out in July for the website launch!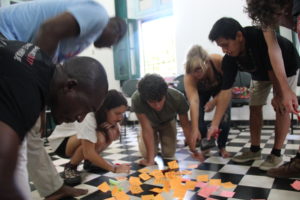 Children on the Move study session 2017
30 participants from IFM-SEI and other organisations came together to talk about migration and refugees with special focus on children and unaccompanied minors at the European Youth Centre in Strasbourg at the start of March. We looked at the global perspective and how it affects our organisations, looking at the systemic reasons for migration. The last part of the study session was dedicated to develop projects that the participants can implement in their own organisations - we can't wait to see them come into fruition.
YO!Fest 2017 - 25 years of the Maastricht Treaty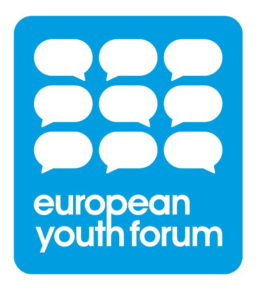 A delegation of IFM-SEI members from across Europe joined the 8th edition of the YO!Fest (Youth Opinion Festival), the annual political youth-led festival organised by the European Youth Forum. Joining 3000 other young people in Maastricht in February, IFM-SEI presented our new I Act project, hearing from other young people how they would respond to instances of sexual violence in their organisations and communities. We also contributed to an International House activity with other organisations such as Erasmus Student Network and the World Organisation of the Scout Movement, where young people got to explore the key themes of the event, such as participation and peace, and share their ideas with decision-makers.We can't wait until next year's festival!
I Act focus group meeting
The 'I Act' focus group came together in Vilnius, Lithuania, to explore the topic of power-based violence and sexual violence in relation to the new I Act project on the prevention of sexual violence. The five members of the focus group came together to receive comprehensive training from Maria Almario, a New York based trainer on the topic. The focus group also developed a detailed work plan for delivering the project throughout 2017, including planning the upcoming Training of Trainers seminar on the prevention of sexual violence taking place in May in the UK and putting into action the creation of an online platform, which will offer our organisations and members lots of creative tools and materials on the topic. The focus group meeting was supported by the European Youth Foundation. You can find out more about the project here and look at the existing campaign materials here.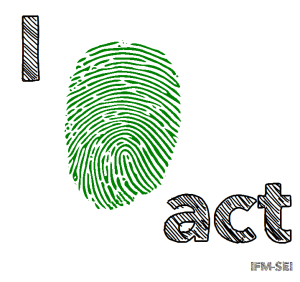 All In study session 2016
25 participants from IFM-SEI and the European Network on Independent Living (ENIL) Youth Network came together in a mixed ability study session to discuss how we can make our organisations more inclusive and empowering for all. In partnership with the Council of Europe, the participants discussed what inclusion means to us, power and privilege in relation to inclusion, the Council of Europe disability strategy and developing 'inclusion in action' projects. The study session had many rich outcomes, including the establishment of an IFM-SEI accessibility network, a guide about how to make non-formal methods and activities inclusive, and an online campaign about anti-capitalism and inclusion. We're excited this is only the start of our ongoing partnership between IFM-SEI and ENIL Youth!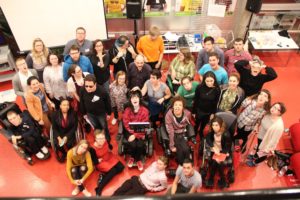 On the Move seminar I - Flight and Migration
In October 2016, the first expert meeting of the On the Move project with the theme of flight and migration took place in Catalunya. It brought together one person per partner organisation to discuss the reasons for flight and migration in history and the situation refugees face today in Europe, Africa and Latin America. The group exchanged experiences of working with refugees or migrants in their organisations and draft tips for youth workers and organisations before preparing an outline for an online course on the topic.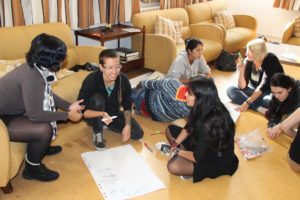 European Falcon Network Seminar 2016
During a weekend 30 members from 12 European IFM-SEI organisations came together for the European Falcon Network seminar in Helsinki, Stockholm and on a ferry in between the two cities for
Ferry to Europe
. The biggest EFN seminar ever, the participants discussed Erasmus+ funding, an IFM-SEI Pool of Trainers, organising international camps and international solidarity projects. There are lots of common projects in the pipeline coming out of the seminar.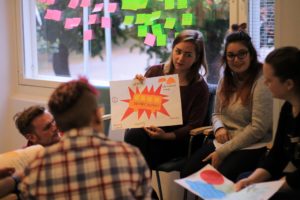 IFM-SEI Camp: Welcome to Another World
IFM-SEI's event of the year happened this summer from 23rd July - 5th August! Hosted by our German member organisation SJD - Die Falken, it took place at the Willy Brandt Zeltlagerplatz in Reinwarzhofen. The camp brought together 2500 children, young people and leaders from 30 of our member organisations across the globe to live as an international socialist community for 2 weeks and take part in a fun, engaging central programme. Do you want to know what happened? Then have a look
here
.