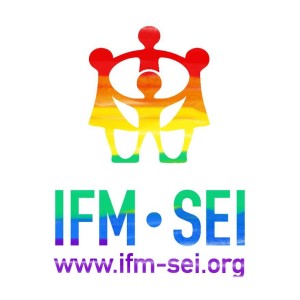 May 17 is the International Day Against Homophobia, Biphobia, Trans*phobia and Interphobia, IDAHOT for short. We want to use this day as an opportunity to stress the importance of LGBT*IQ issues.
In the last couple of years, LGBT*IQ+ (Lesbian, Gay, Bi, Trans*, Intersex, Queer, and more) issues have become very important when we talk and educate about human rights. We have tackled phobias within our own structures but also made a clear standing on fighting any kind of violence and the violation of human rights towards LGBT*IQ people by their own governments and in society. To be able to do so we need to educate ourselves and others on gender diversity, intersectionality and inclusion. Therefore we established the IFM-SEI Rainbow Network in 2007, published and renewed the "Rainbow Resources" and participate in the Queer Easter seminar held by our sister organizations YES, IUSY and us since 2000.
While we are trying to make a difference, our actions are overshadowed by continuing, harmful and widespread human rights violations and discrimination towards LGBT*IQ people all over the world. Hundreds of people have been killed and thousands more injured in brutal attacks because of their gender identity or sexual orientation. These horrific acts of violence are often a result of the unwillingness of governments to entitle all their citizens to basic human rights and equality. This shows that when it comes to hate-crimes the most vulnerable in our society are trans-women and trans*feminin people – symptomatic for a patriarchic and heteronormative society.
This urges us to find ways to tackle any kind of (trans*) misogyny within our structures. In some organizations there is already an established queer-feminist network but in others it's hard to even talk about the topic. We need to stand together and have our comrades' backs on feminist and queer issues. That means that every single one of us has to take steps towards a society without gender-based violence and where sexual and gender diversity is celebrated. Do this for yourself, for every child or young person in your group and for a better world.
Friendship and solidarity,
amina
What can you do?
Connect with the Rainbow Network! It's a open and lose network for queer people from all our member organizations. we regularly
meet on international activities, such as seminars and camps. we also discuss and share opinions and updates each other about activties in our own and very diverse member organizations. if you need advice or want to establish a rainbow group in your own organization this is the place to find resources, people and help. you can get in touch with the network via email rainbow@ifm-sei.org or on Facebook.
Use the Rainbow Resources for your group activities! It is a manual on human rights education with children under the age of 12 years on sexuality and sexual identity. It contains educational activities on issues such as identity, gender, equality, heteronormativity, bullying, love and families. IFM-SEI has already published the second edition, so a lot of experience from educators who are working on this topic found a space in the resources guide.
Come join as at Queer Easter! The biggest international seminar on and around LGBT*IQ issues takes place every year during the easter holidays. It's a week long seminar together with our sister organizations IUSY and YES and is organized by the international team of the educational center KLH of the German Falcons. You can find more information on queereaster.net.