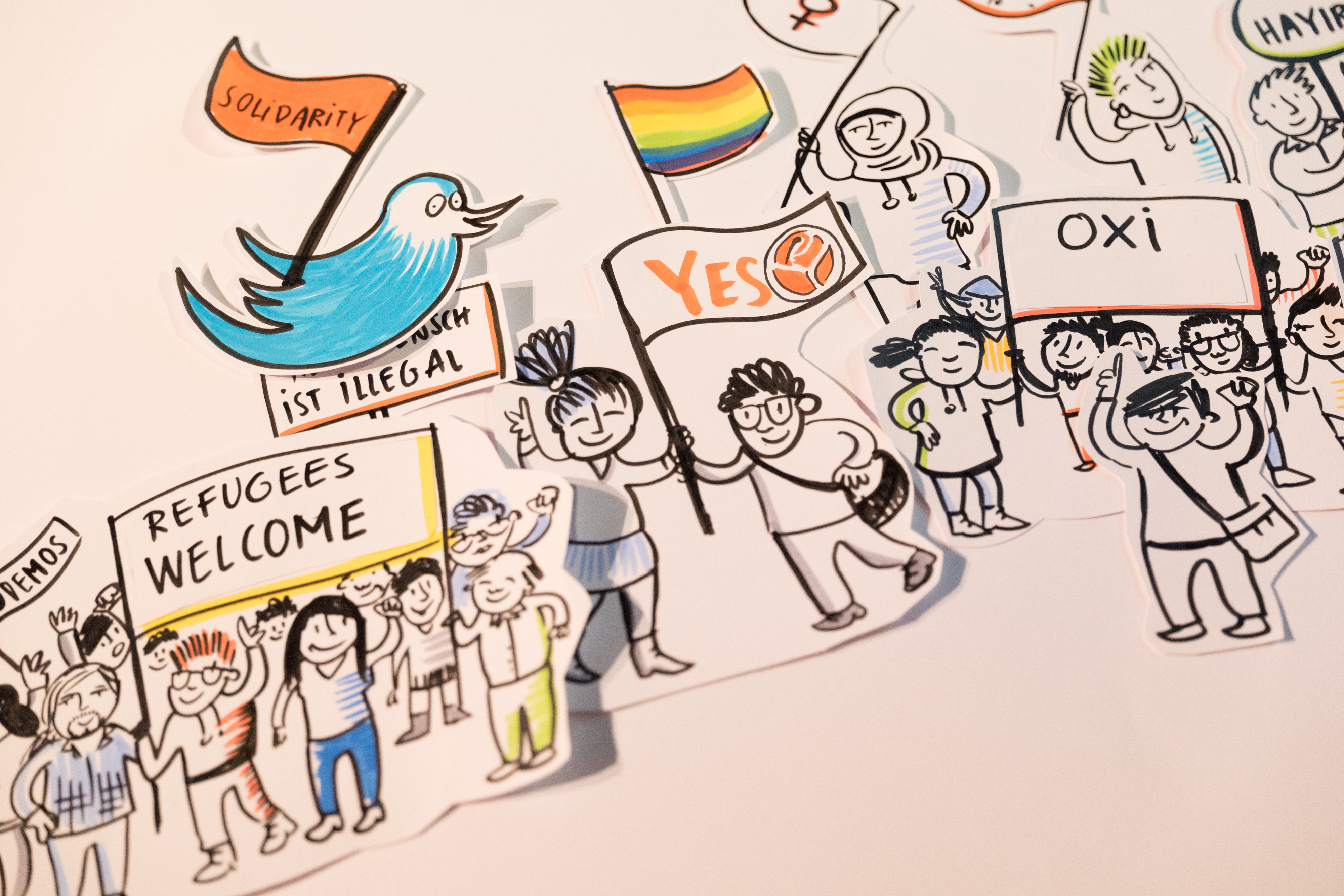 It is with pleasure that we invite you to the Party of European Socialists' (PES) conference 'Proud and Visible: in the Fight for Migrant Rights' on the causes and effects of migration on marginalised groups, specifically youth, women and LGBTQI persons. This European conference will take place in Istanbul, Turkey, on 16-18 March 2018. The conference hosted and organised by the Party of European Socialists in cooperation with the International Falcon Movement – Socialist Educational International (IFM-SEI). Applications are open until Sunday 4 February 2018 (23:59 CET).
The conference will aim at building awareness and foster discussion around the topic and issues concerning migration on marginalised groups. During the two-day conference we will have the input of expert speakers on the topic, take part in interactive workshops, hear real life stories, and offer spaces to share experiences and ideas for action. The aim is to bring together like-minded organisations in the socialist family to discuss, debate, share ideas and think into the future about how we can support and fight for the rights of migrants and marginalised groups in Europe together.
Participants and speakers
The conference will bring together young people from the socialist family aged 16-35 years old. The conference is Europe-focused however, due to the global nature of the topic, a limited number of participants from outside of Europe will have the opportunity to attend. We look forward to the active participation of guests and speakers from PES, PES Women, IFM-SEI, Global Progressive Forum (GPF), Group of the Socialists and Democrats Group in European Parliament (S&D Group), Rainbow Rose and Young European Socialists (YES).
Venue
The conference will take place in central Istanbul. Accommodation will be provided in twin rooms for two nights on 16 and 17 March 2018 (Friday to Sunday). Any additional nights' accommodation must be organised by the participants at their own expense. The conference venue will be within walking distance of the hotel. All meals and refreshments from Friday evening to Sunday lunchtime will be provided as part of the activity.
Dates and travel
The conference will take place from 15.00 on Friday 16 March until 13.00 on Sunday 18 March. You must arrive by 14.00 on Friday 16 March and depart after 13.00 on Sunday 18 March. We would not recommend you booking a flight earlier than 17.00 on the departure day in order to give adequate time to get to the airport. Technical information with directions will be provided upon confirmation of participation. Travel between the airport/train station and hotel must be self-organised with the exception of those with access needs. Participants must book their own travel, which will be reimbursed by PES following the activity (details below). You must purchase your travel only after you have your participation confirmed by the organisers.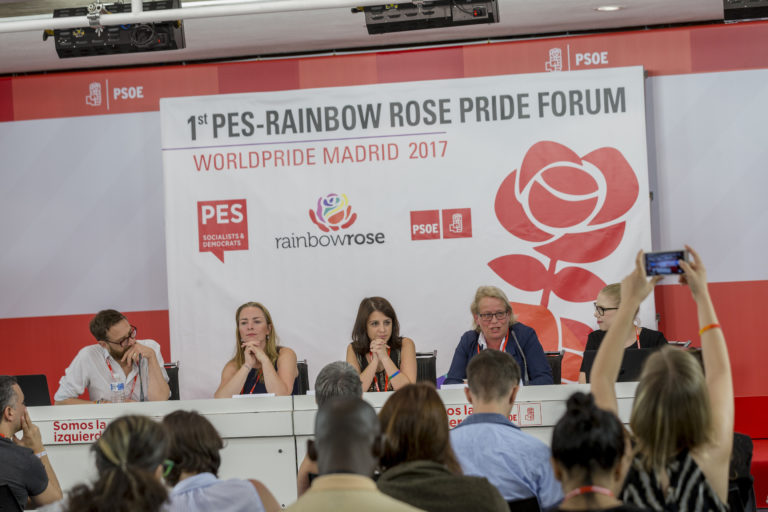 Finances
Travel reimbursement will be available for participants up to a set limit. Participants from Europe and Israel are entitled up to 100 Euros per person. Participants from the rest of the Middle East, Africa, Latin America and Asia are able to claim up to 400 Euros in travel reimbursement. All travel costs exceeding the set amount will have to be covered by the sending organisation or participants. Participants must attend at least 90% of the conference to qualify for travel reimbursement. PES will reimburse travel costs in line with the travel reimbursement guidelines, which will be shared upon confirmation of participation. Please note that reimbursements can only be given to individuals and not organisations. A minimum donation of 50€ will be in place to participate in the conference.
Participant selection
A hard woman/non-binary quota will be implemented for the conference, therefore we gender will be a criterion. The conference participation will not exceed 50% men. All participants must be able to communicate and work in English as translation will not be provided at the conference. The programme on Sunday morning will be strategy meetings of different groups within the socialist family, so we would ask for you to please state your preference of which of these meetings to attend.
Access and dietary needs
If you have any access or dietary needs, please state them in the registration form. If you do not share these with us we may not be able to accommodate them. Access needs will not be considered as part of the selection criteria and all access needs will be accommodated as best as possible.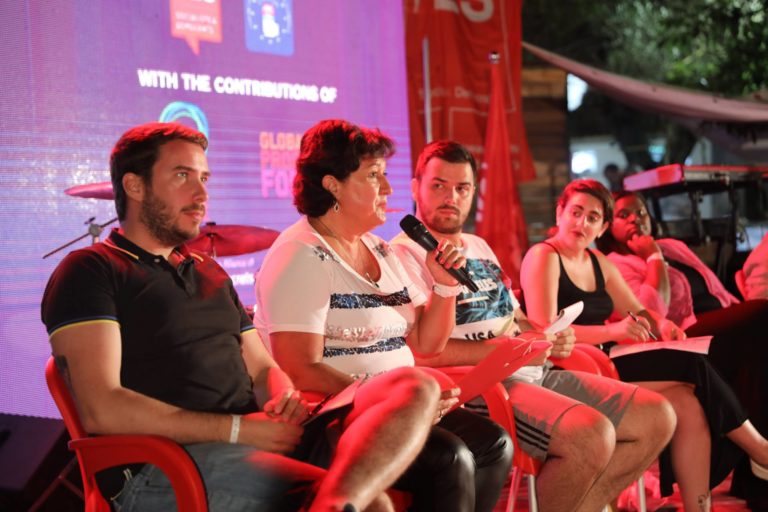 Insurance
Please take care of your own travel insurance and note that these costs cannot be reimbursed. It is particularly important to have this in case you cannot travel due to a medical or family emergency, therefore we would encourage you to book your travel insurance at the same time as you book your travel. Please note the European Health Insurance Card does not apply in Turkey.
Visas
The visa application process will be coordinated by IFM-SEI. If you require a visa, you must start the process as soon as possible after the confirmation of participation is received. You must state whether you require a visa letter in your application form and adhere to the deadlines set by the IFM-SEI secretariat to receive visa support. All visa costs must be covered by the sending organisation or the participant.
Questions
If you have any more questions then please don't hesitate to contact the organisers at:
José Santoro (PES Adviser) - jose.santoro@pes.eu
Carly Walker-Dawson (IFM-SEI Secretary General) – carly@ifm-sei.org