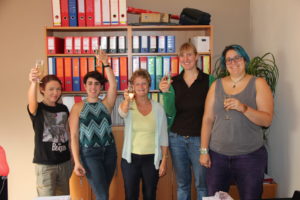 Since today, IFM-SEI has a new office team!  Ingrid de Kock is joined by our new Secretary General Carly Walker-Dawson and by our EVS volunteer Bet Bayó Puxan. Carly will lead the office for the next three years, and Bet will work in the secretariat for the next 12 months. Until 15th September, they are still supported by Sonia and Christine.
With this great team of strong and committed women, IFM-SEI is in very good hands for the next years!
Some words from Bet: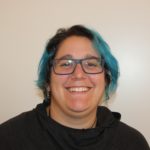 "My name is Bet Bayó. I'm the new EVS volunteer at the IFM-SEI office in Brussels. I'm from Barcelona and Esplac. I was a child in my own group for 12 years and a leader for 4. I've been more or less involved in the international committee of Esplac for the last 3. I'm really excited to be here and eager to learn and get to know all of you. If you have any questions, doubts or words of encouragement, don't hesitate to contact me."
Carly introduces herself: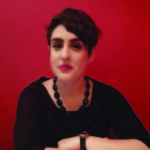 "I'm thrilled to have been welcomed into the IFM-SEI Secretariat as your new Secretary General! I come from Woodcraft Folk (UK) but have moved to here in Brussels from Vienna, where I worked for our sister organisation, International Union of Socialist Youth (IUSY). Before starting in the Secretariat, I sat on the IFM-SEI Presidium during the last mandate and prior to that I was the IFM-SEI Rainbow Network Coordinator for four years. I've been actively involved in IFM-SEI the past 12 years or so, from developing Rainbow Resources and delivering seminars, to organising camps and representing the organisation on external platforms. I'm looking forward to getting to get to know you and work with you over the next years, putting our exciting new strategic work plan into practice. I hope to see you soon at one of our activities in the near future!"
You can contact them through contact@ifm-sei.org or individually (carly@ifm-sei.org, bet@ifm-sei.org, ingrid@ifm-sei.org).