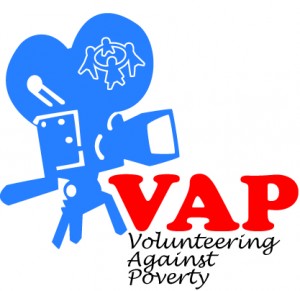 In the project "Volunteering Against Poverty", EVS volunteers around the world have worked on raising awareness of poverty and inequality.
Throughout the year 2012, the young people supported 11 member organisations of IFM-SEI in running local projects on the topic, and together they developed a set of resources around poverty and inequality. If you are interested in how children and young people experience poverty, you should also have a look into our web documentary and watch the 43-minute documentary film produced by the group of young people: If you are poor, I am poor.
Download the pdf version here.
Other languages: French  German   Spanish
The project received support from the European Youth Foundation of the Council of Europe and the European Commission.