Important note: This is a general document checklist for most visa applicants. Please cross check with the embassy of the country you intend to visit to be sure all these are required or not.
---

Valid passport with at least 3 months validity after the scheduled return and with at least two empty pages

Letter of invitation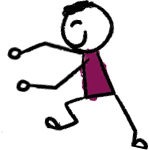 Application form duly completed

2 passport pictures

Leave letter of your company (if employed)

Student's letter if student. Proof of school fees payment and end of semester report statement

Proof of financial status (If employed)

Payslips of the past three months / employment contract  If self-employed

Certificate of Proprietorship or other proof of ownership (proof of land title)

Proof of accommodation for your stay. This could be a hotel reservation or a letter from your host confirming this.

Flight reservation

Travel health Insurance

Yellow Fever Vaccination Card
---
Dowload the printable version to bring it with you. You have some spaces to write other things you might need and to make some extra notes!