Introducing our newest project!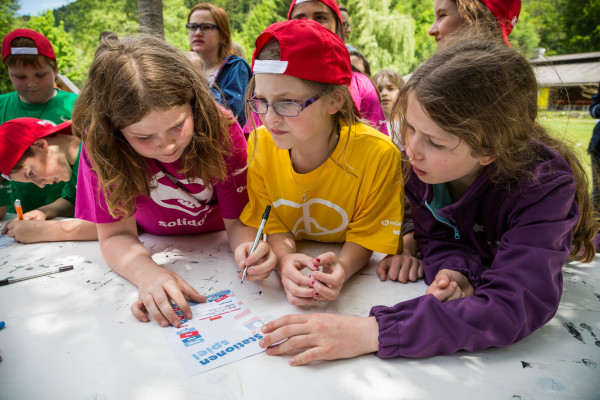 We are pleased to launch the new Reach Out: Global to Local project, which will take place in 2018! The project is a youth exchange whereby 67 people will come together for one week to discuss internationalism and how to bring this concept to grassroots groups in IFM-SEI. Delegations of five young people aged 13-17 from nine countries will come together, along with their group leaders and members of the facilitation team, in Barcelona. 
The value of participating in an international activity is invaluable for children and young people. We all remember our first international camp and it's a memory we treasure for the whole of our lives. It teaches children and young people about diversity, encourages them to accepting others' differences and it gives them space to learn about other cultures. It also gives children to make new friends for life from across the world and makes them feel like a global citizen. Through international activities, we can actively promote our core values of solidarity, diversity, internationalism, freedom and friendship. However those who get the opportunity to take part in international opportunities are usually children and young people who are from privileged upbringings and our international opportunities often are not inclusive to all young people, regardless of background, ability and socioeconomic status. We would like to challenge this notion through this activity and come up with ways to bring internationalism to more children and young people in our organisation and our sister organisations across the globe, not just a select few.
We have found increasingly over the past year that there is a disconnect between our grassroots members and IFM-SEI. Whilst many of our organisations are very active on a European and international level, it is only a small sub-sector of our membership that participates in international activities. When we ask a regular grassroots member about IFM-SEI, many aren't aware of being part of a huge global movement spanning all regions of the world. We want to bridge this gap through this project, which culminate by bringing together young people from across Europe in a week-long seminar. 
The project is generously funded by the Erasmus+ programme of the European Commission.
Youth exchange and Esplaiada
The youth exchange will take place on 6-13 May in Barcelona, Catalonia. The programme of the youth exchange will introduce the concepts of internationalism, promote the values of solidarity, diversity, internationalism, freedom and friendship and educate the participants about IFM-SEI. The participants will take part in outdoor activities, simulation games, debates, role-plays, workshops, media projects and discussions to explore what is internationalism and why it's important, how nationalism can lead to xenophobia and exclusion, how to overcome the negative effects of nationalism, and explore intercultural understanding. Participants will think about their dream international experience and they will think of ways to establish bilateral partnerships and how to bring global to local for many more young people. 
The culmination of the youth exchange will be the participation in the 'Esplaiada', a huge gathering of thousands of children and young people from Esplais Catalans, the host organisation, where the youth exchange participants will run activities on internationalism - using activities they have created during the week!
The youth exchange will create activities, ideas and strategies about how to bring international work and internationalism to a grassroots level to a wider range of organisations and groups. The facilitation team, with the support of the leaders and participants of the youth exchange, will be responsible for rolling out these outputs more widely in IFM-SEI. The whole process should give the participants and their organisations the inspiration, motivation and confidence to participate in and coordinate future international activities. We hope that the promotion of the key values and celebrating difference will give the participants a perspective of the world where they support inclusion andappreciate difference, being motivated and given tools to include young people with fewer opportunities or marginalised groups in their groups and activities.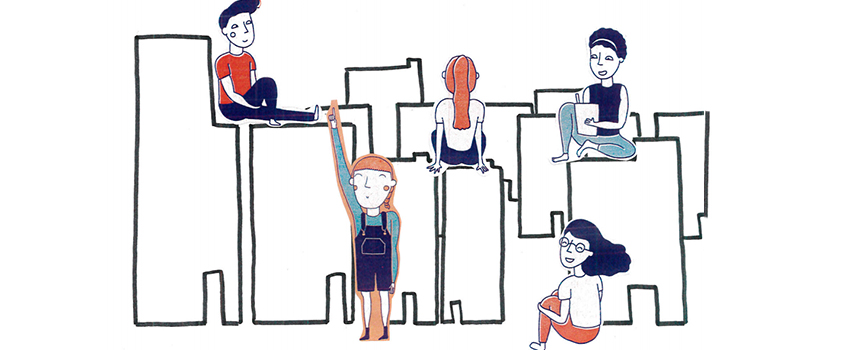 Project objectives
- Educate and inform young people about internationalism, their international movement and the benefits of both
- Promote the core ideals of solidarity, diversity, internationalism, freedom and friendship
- Come up with ideas about how to bring internationalism to a greater number of local kids and youth groups
- Foster creativity, critical thinking and initiative in young people
- Engage young people with fewer opportunities and/or marginalised groups in international work
- Inspire and motivate young people to engage in future international activities

Participating organisations
The following organisations will be taking part in the project:
- Esplac (Catalonia) - hosts
- Association for Social Democracy (Turkey)
- Georgian Falcons (Georgia)
- Kinderfreunde Rote Falken (Austria)
- Lithuanian Young Falcon Union (Lithuania)
- Nuoret Kotkat (Finland)
- SJD-Die Falken (Germany)
- Slovenian Falcons (Slovenia)
- Woodcraft Folk (UK)
The project will be coordinated and supported by the Reach Out working group, Esplac and the IFM-SEI Secretariat.