In 2017 we will see our new project 'I Act' start, with the support of the European Youth Foundation of the Council of Europe. The project will look at the prevention of sexual violence from the bystander approach (you can find more information here).
We are looking for IFM-SEI members from Council of Europe members states to join the focus group for the project. The focus group will lead the work in the first half of the year including developing a detailed work plan, developing the online training and sharing platform and creating educational resources for members. They will also plan and develop the Training of Trainers for the prevention of sexual violence taking place in May 2017. The focus group will meet on 24-29 January in Vilnius, Lithuania, and must be able to attend the whole meeting. It is not essential, but desirable, that they can join the Training of Trainers in May for one week.
The main areas of the project that the focus group will look at preparing are:
1. 'I Act' online platform – this platform will build on the existing campaign materials, provide online training for leaders and members on the topic, and give space for members to mark on a map their green thumbprints (where they have chosen to act to prevent sexual violence or taken part in a training on 'I Act')
2. Training of Trainers on the prevention of sexual violence – taking place in May 2017, young members and leaders from Council of Europe member states will be invited to come together for one week to take part in this training to look at patterns of sexual violence, think about how to identify sexual violence, analyse power structures in relation to sexual violence and come up with methods about how to put the bystander model into practice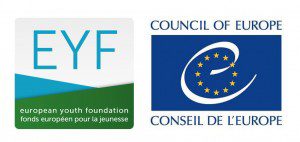 If you are interested in joining the I Act focus group, you should send a letter outlining your motivation to join the team experience on the topic (no more than one A4 page) to contact@ifm-sei.org by Tuesday 10 January.