(in English below)
Rencontre-moi
Est une activité citoyenne, qui vise à instaurer un débat inter et intra générationnel, elle s'est tenue du 18 au 20 Août 2016 à Sikasso, 3è région du Mali. Initiée par L'Association des Pionniers du Mali et son partenaire CRI 2002.
Vacances Citoyennes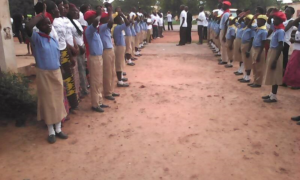 Depuis 2014 l'Association des Pionniers du Mali accompagne le Ministère de la Jeunesse et de la Construction Citoyenne à travers la direction Nationale de la Jeunesse du Mali et le Conseil National de la Jeunesse du Mali, sur les sentiers des Vacances Citoyennes. Les activités des Vacances Citoyennes consistent à éveiller et promouvoir l'esprit de Patriotisme et de Civisme chez les jeunes, à travers des activités de reboisements, de rénovations des maisons de jeunes, d'échanges, de partages de cultures, de découvertes et de connaissances du territoire Malien. Elle réunit depuis 2014, un mois durant les jeunes venues de toutes les localités du Mali sans exceptions aucune. Les vacances citoyennes permettent aux jeunes de se connaitre et connaitre les réalités d'une localité à une autre localité afin de mieux connaitre les problèmes de développement du pays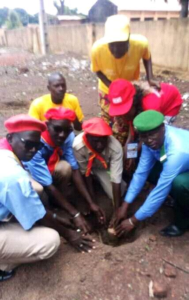 Activités en cours
Renouvellement des instances de base de l'APM pour le conseil fédéral
Organisation d'un Camp Régional de Pionniers
Organisation d'un Camp local de Pionniers
Conseil Fédéral (bientôt)
Article contruier par les Pionniers du Mali
———
Rencontre-moi
Is a civic activity, which aims at promoting an inter and intra generational debate. It took place from August 18th to 20th, 2016 in Sikasso, 3rd region of Mali. Initiated by Association des Pionniers du Mali and its partner CRI 2002.
Vacances Citoyennes or Citizenship vacations
Since 2014 Association des Pionniers du Mali collaborates with the Ministry of Youth and Citizenship Construction about Vacances Citoyennes activities through the National Youth Council and the National Youth Direction. Vacances Citoyennes activities take place during holidays for a month long, they aim at promoting citizenship, the spirit of patriotism and civic participation, mainly among young people. Young people deal with reforestation activities; youth center renovations, cultural exchanges, experience sharing and the territory and landscape discovering in order to better know their country. Vacances Citoyennes have gathered since 2014 thousands of young people from all over the country without any distinction to know and see not only each other and the realities of the country but to contribute to the construction of the country also.
Ongoing activities:
Renewal of Association des Pionniers du Mali branches before the coming federal council
Organization of a Regional Camp of Pioneers
Organization of a Local Camp of Pioneers
Federal Council (for soon)
Article contributed by the Pionniers du Mali