Excitement is building with only one month to go until the biggest event of IFM's calendar! Here you can find the most up to date information about the upcoming IFM-SEI Camp!
The IFM-Camp-Team at the Falken office has put together an Information Pack in English, German and Spanish to help you prepare.
Want to see the camp schedule, know about the town cafes, discover what's going in the youth area, read the camp rules, find out how guests can visit the camp, take a look at how camp democracy will work, or check what time you'll be eating your lunch? Check out the pack! And it's worth scrolling down right to the end of the document to find a useful packing list…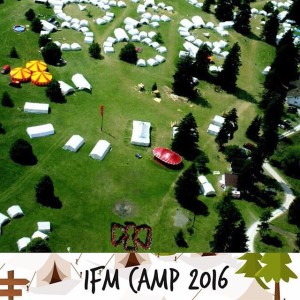 The pack can easily be printed double-sided, so you can easily use selected sections for your camp preparation meeting. Hopefully it should answer all of your questions but as usual, in the case of doubt – please ask us!
Download the Information Pack as a PDF English, German or Spanish.
To help keep you informed about the preparations, the camp media team have also set up a blog where articles and videos from the camp TV and newspaper will also be shared from the campsite. There are posts in English, German and Spanish and everyone is welcome to get involved!
Why not go and have a look at welcome2anotherworld.org and read one of the first posts to find out why the number 906 is so important… (Clue: it's got something to do with how you're going to sleep…)