"In Fenix we have started this year with an event called 'We Should Help Indeed'. We have collected used glasses which will be delivered to developing countries. We were able to collect 573 pieces to be recycled.
Another important activity is a sequential game 'Place Where I Live'. This is a project of FÉNIX that focuses on children's par­ticipation in the life of their town. It gives room for self-fulfillment for each individual, the collaboration and cooperation of children, community leaders and residents. The three stages will be that children and community leaders get to know each other, organize joint events and look for common themes.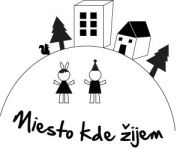 The big challenge for us is to help to create strategic partnerships of our territorial organizations and primary schools at their local sites. We are planning a joint meeting of the directors of elementary schools, representatives of our territorial organizations, representatives of Iuventa – the Slovak Youth Institute and representatives of the Ministry of Education of the Slovak Republic."
Article written by Fenix.